Explore The warm heart of africa
Welcome to Malawi, the  Warm Heart of Africa . Located between three giants: Tanzania, Mozambique and Zambia; Malawi is so small that it often goes unnoticed. But that's one reason it's such a magical destination.
Learn More
Discover Unlimited Beauty
Malawi "the warm heart of Africa" beckons you to make it a must destination in your lifetime.
The UN agency writes of Lake Malawi National Park, with over 1000 species of fish not found elsewhere in the World, "Located at the southern end of the great expanse of Lake Malawi, with its deep, clear waters and mountain backdrop, the national park is home to many hundreds of fish species, nearly all endemic. Its importance for the study of evolution is comparable to that of the finches of the Galapagos Islands."
Branded as "Lake of Stars" the Lake is part of the great rift valley and it adds up to Malawi's world of exquisite beauty as well as unsurpassed biodiversity.
Entry into Malawi
Every person flying into Malawi is required to fill in an entry form which is usually given to travelers on the plane, or available in the terminal of the airport. This form requires travelers to fill in their personal particulars such as name, surname, residential address in country of origin, address of where they are going, passport number, where and when passport was obtained, when the passport will be expiring and duration of stay in Malawi. The form is handed over to immigration officials for processing your entry into Malawi.
Domestic Departure Fee: MWK 200.00
International Departure Fee: US $ 30.00
Note: Check with your airline or issuing travel agent as most air tickets now have the departure fee already embedded in the ticket fee.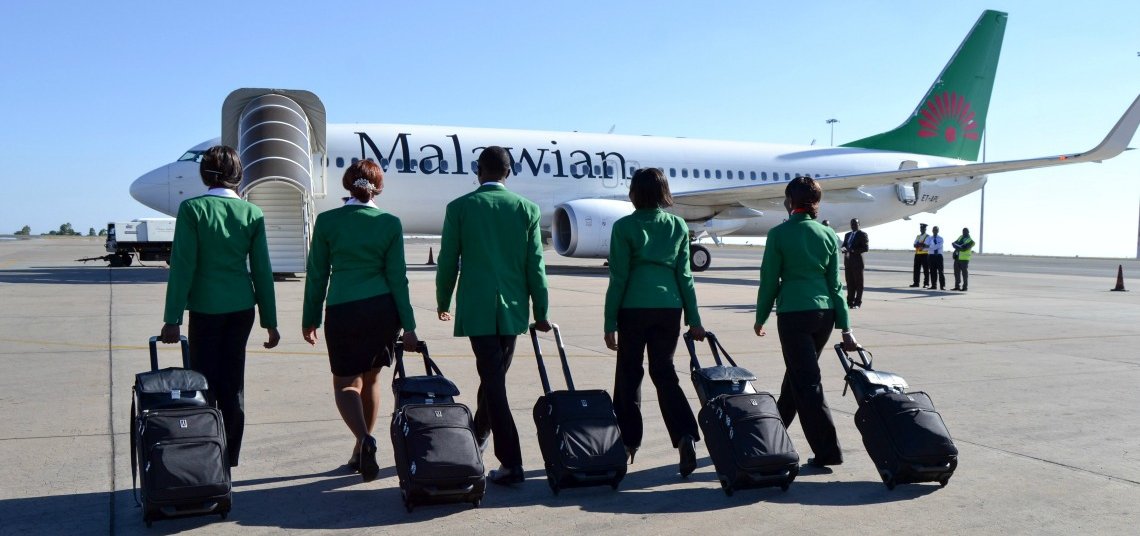 Traveling by Air
Most international flights land at Lilongwe, Malawi's capital, but several flights, especially those from Johannesburg and Harare, land at the business centre of Blantyre in the south.
Airlines flying to Malawi to/from Europe:
Air Malawi (with Air Zimbabwe), KLM (via Nairobi with Kenya Airways), South African Airways (via Johannesburg) and Ethiopian Airline (via Addis Ababa)
African Airlines flying to/from Malawi
Air Malawi, Air Zimbabwe, Air Tanzania, South African Airways, Kenya Airways, Ethiopian Airlines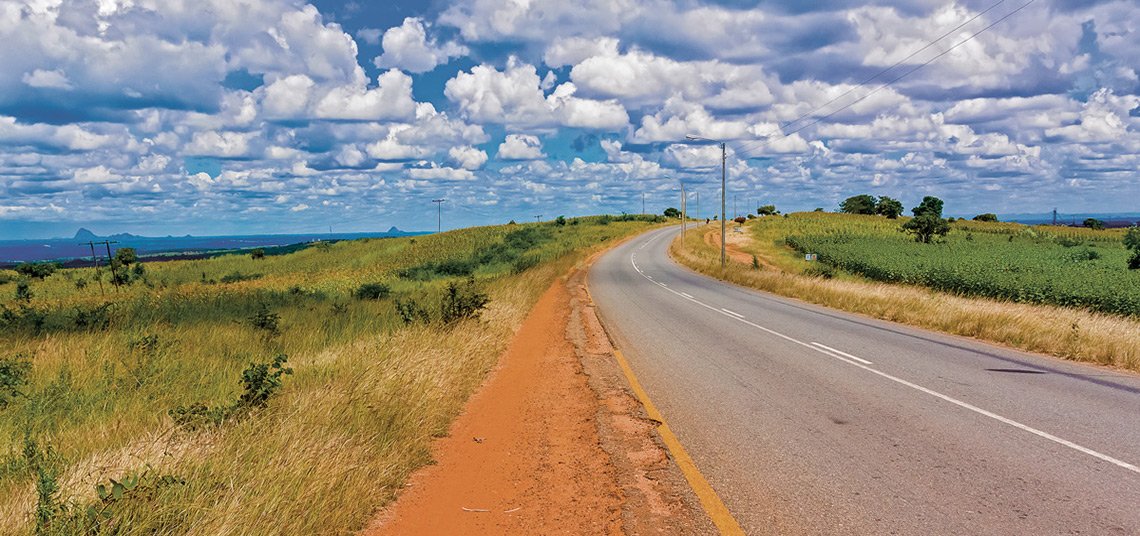 Traveling by Land
Malawi has become a very popular staging post for trans-Africa travellers and it is also a very good country in which to begin an African trip. Many tour operators offer packages into and out of Malawi and there are regular coach services from Johannesburg and Harare.
By car
The main road (M1) runs from the northern border (Kaporo) through Karonga, Mzuzu, Lilongwe and finally to Mchinji and is in excellent shape. There is an excellent road from Lilongwe to Mchinji on the Zambian border (120 km).
 By bus
To get into Malawi from Mozambique, in the south, one can take the bus from Tete (north-west Mozambique) to Zobwe. After crossing, take another bus from the border to Blantyre.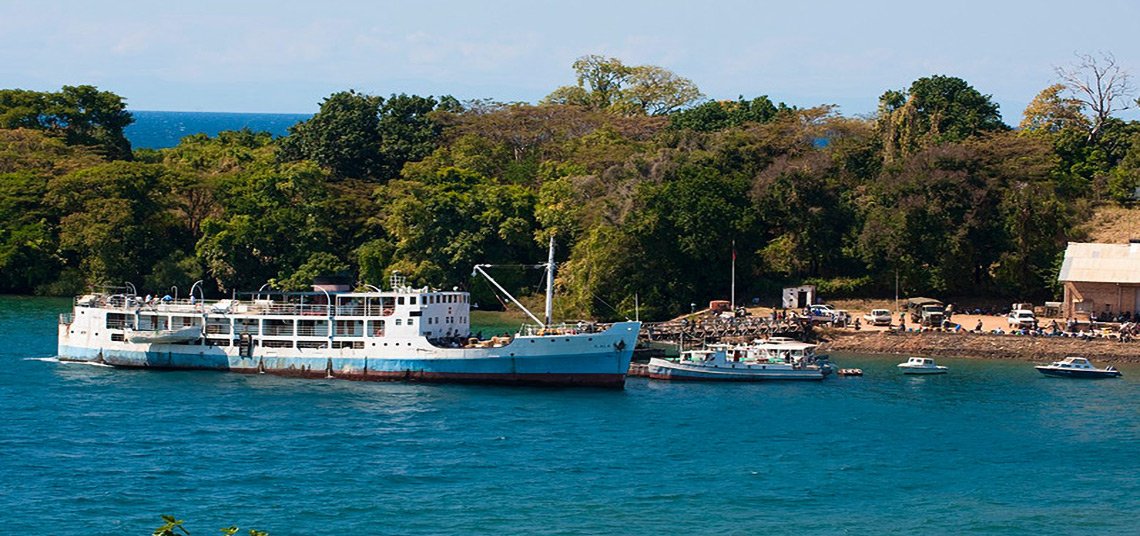 Traveling by Boat
Surrounded by Mozambique, Zambia and Tanzania, Malawi is not accessible from the sea. It is possible to reach it across Lake Malawi, however.
Traveling by boat is surely the most enjoyable mode of getting around in Malawi. The Ilala ferry runs north from Monkey Bay to Chilumba (departs F 10:00, arrives Su 18:30), and back southbound on the same route (departure Chilumba on Monday 02:00, arriving at Monkey Bay on Wednesday at 14:00). Prices are rising with every year, but so is the ferry's reliability.
When to Travel
Malawi is always beautiful. The cooler months (May to October) are comfortable for travellers from the northern hemisphere, but the lush green summer (November to April) is also a good time to visit if due care is taken to avoid mosquito bites. The May and June months combine the best of both seasons – cooler, still green with great visibility – and are especially good for photography. Be warned that some country roads may become impassable to normal vehicles during heavy rains.
Game viewing is best in the hottest times of the dry season when the animals are forced to visit water sources, but the country is more attractive in the wetter, greener months. Bird watchers enjoy their best sightings in October and November.
Check for school holiday dates, particularly for those in South Africa when more tourists visit Malawi and resorts can become crowded.
What are you waiting for?