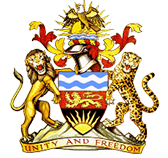 Temporary Residence Permit
Who can apply?
A visitor with a valid Visitors/Business Visit Permit who has resided in Malawi for the maximum of 90 days but has legitimate and justifiable reasons for   continued residence.
A foreign national who would like to enter Malawi for short term consultancy or other work related activity. The fee is MK30, 000.00 (U$200) excluding a non-refundable MK10, 000.00 Processing fee.
Temporary Employment Permit (T.E.P):
This permit is issued to persons before they enter Malawi for the purpose of taking up specified employment in Malawi. A T.E.P.is valid for two years and can be renewed twice through submission of T.E.P renewal forms to Immigration Offices. An application for renewal must be submitted three months before the expiry of the permit.
NOTE: All applicants for new T.E.Ps are required by law to wait outside Malawi until their applications have been approved.
REVISED FEES ON IMMIGRATION SERVICES(GOVERNMENT NOTICE NO.18 AND 19 OF 8th July, 2011)
PERMITS
TEMPORARY EMPLOYMENT PERMIT
1. On the issuance and on each renewal of Temporary Employment Permit-
(a)    In the case of non-governmental organisation…………………………………………….K120,000.00
(b)    In the case of religious organisation…………………………………………………………….K120,000.00
(c)    In the case of reverends, pastors, priests and such class of persons……………….K30,000.00
(d)    In all other cases…………………………………………………………………………………………..K120,000.00
(e)   Non-refundable application  fee……………………………………………………………………K10,000.00
2. On the extension for each year or part thereof of a Temporary Employment Permit-
(a)    In the case of non-governmental organisation…………………………………………….K120,000.00
(b)    In the case of religious organisation…………………………………………………………….K120,000.00
(c)    In the case of reverends, pastors, priests and such class of persons……………….K30,000.00
(d)    In all other cases…………………………………………………………………………………………..K120,000.00
(e)   Non-refundable application  fee……………………………………………………………………K10,000.00