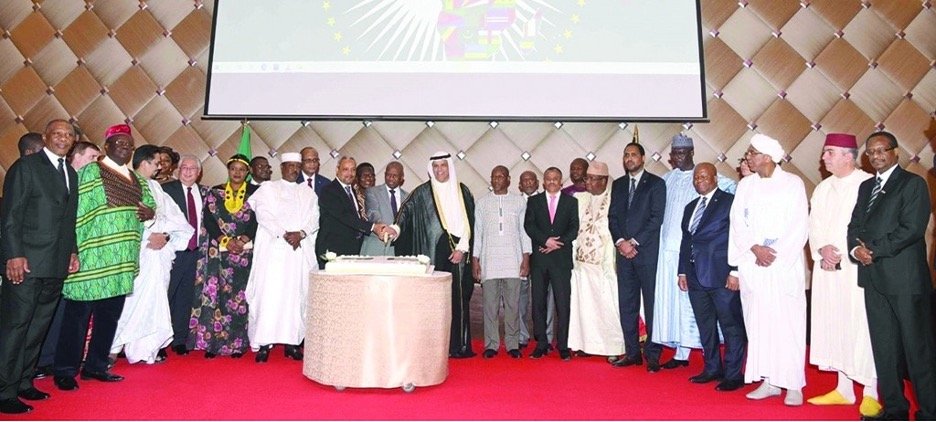 African Ambassadors with the Guest of Honor at the official opening of the event.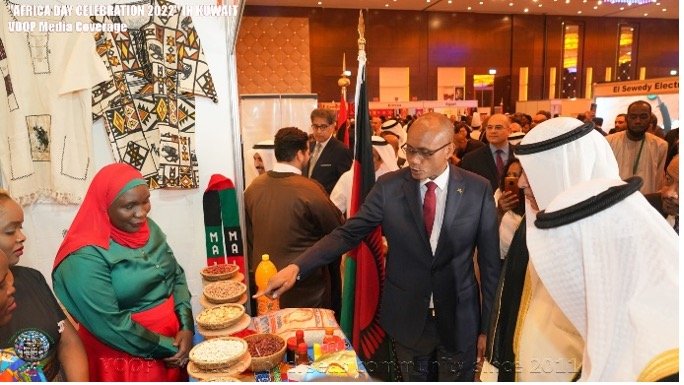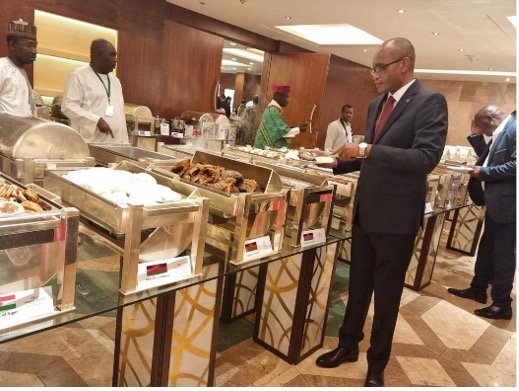 H.E. Ambassador Karim welcomes guest of honour to Malawi pavilion and on right, H.E. Karim samples Malawi food.
The Embassy of the Republic of Malawi on 8th June, 2022, joined 31 other African Embassies accredited to the State of Kuwait in commemorating this year's Africa Day at the Crowne Plaza Hotel in Farwaniyya in Kuwait.
The Event attracted hundreds of people who included senior Kuwaiti government officials, Kuwait nationals, diplomats, and expatriates from around the world including Malawians.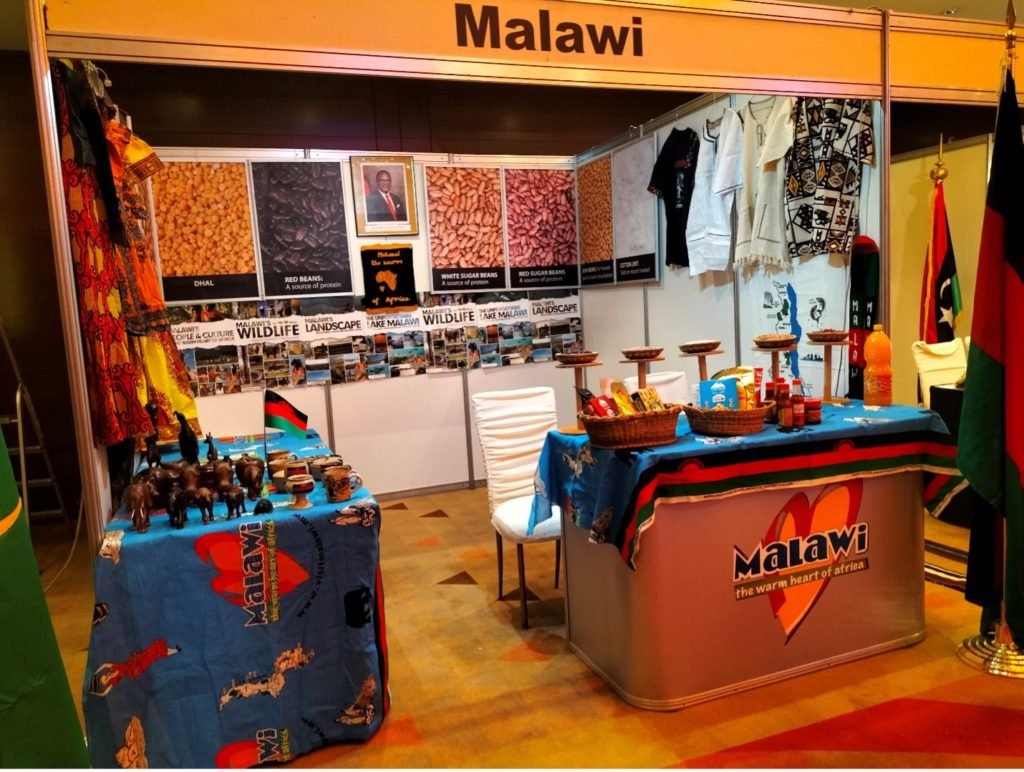 Speaking to the media on the occasion, Kuwaiti's Assistant Foreign Minister for Affairs His Excellency Ali Suleiman Al-Saeed said Kuwait is eager to improve trade and investment relations with African countries so as to meet the demand for the local market. He indicated that there is need to improve the bilateral relations with African countries because this would counter the food security crisis brought about by the Russia- Ukraine conflict. he stressed that it was important for the World to come together and join hands in solidarity with all African countries to strengthen issues of food security which would improve nutrition for all the people.
The Deputy Dean of African Diplomatic Corps who is also Ambassador of the Union of Comoros His Excellency Dr. El-Anrif Said Hassane, thanked Kuwait leadership for promoting peace in the region and called on Africans in Kuwait to be good ambassadors of their respective countries but also work hard to promote trade, investment and tourism opportunities that exist in the diverse and dynamic continent of Africa, whilst exploring other opportunities in the Gulf Region.
African Embassies used the event to showcase rich and diverse African cultural heritage including food fair, bonanza and traditional dances as well as trade and investment opportunities available in their respective countries.
Malawi Embassy displayed agricultural products such as macadamia nuts, beans, coffee, tea, artifacts and also distributed tourism brochures. The Malawi pavilion attracted a lot of patrons who tested the Malawi tea, coffee, macadamia nuts and roasted groundnuts.
His Excellency Younos Abdul Karim, Ambassador of the Republic of Malawi to the State of Kuwait and Embassy staff provided many patrons who visited the Malawi Pavilion with relevant information on the business environment in Malawi.
The Africa day, which falls on 25th of May every year, is used commemorate the 1963 founding of the Organization of African Unity (OAU) now known as African Union (AU). The theme for this year was 'Building resilience in Nutrition on the African Continent; accelerate the human capital, socio and economic development.'
African Day Malawi Pavilion in Pictures